Title
'Communications Innovator of the Year' for the 2nd consecutive year
On Thursday, May 25th, the 24th edition of the Data News Awards for Excellence took place, the most prestigious ICT event of the year. In Hall 7 of Brussels Expo, a total of 14 exceptional awards were presented. Dstny won the award 'Communications Innovator of the Year' for the second consecutive year.
Similar to last year, the 24th edition brought together a staggering 1,300 guests from the ICT sector, immersing them in the world of 'Datalantis,' this year's theme. It was a dazzling award show with nothing but radiant faces, especially among the winners who had the privilege of receiving their awards on stage.
The Data News Awards for Excellence are the result of a meticulous selection process involving the editorial team, readers, and a panel of ICT professionals. After readers cast their votes for the shortlist, the expert jury convenes to conduct a thorough evaluation of the nominated companies.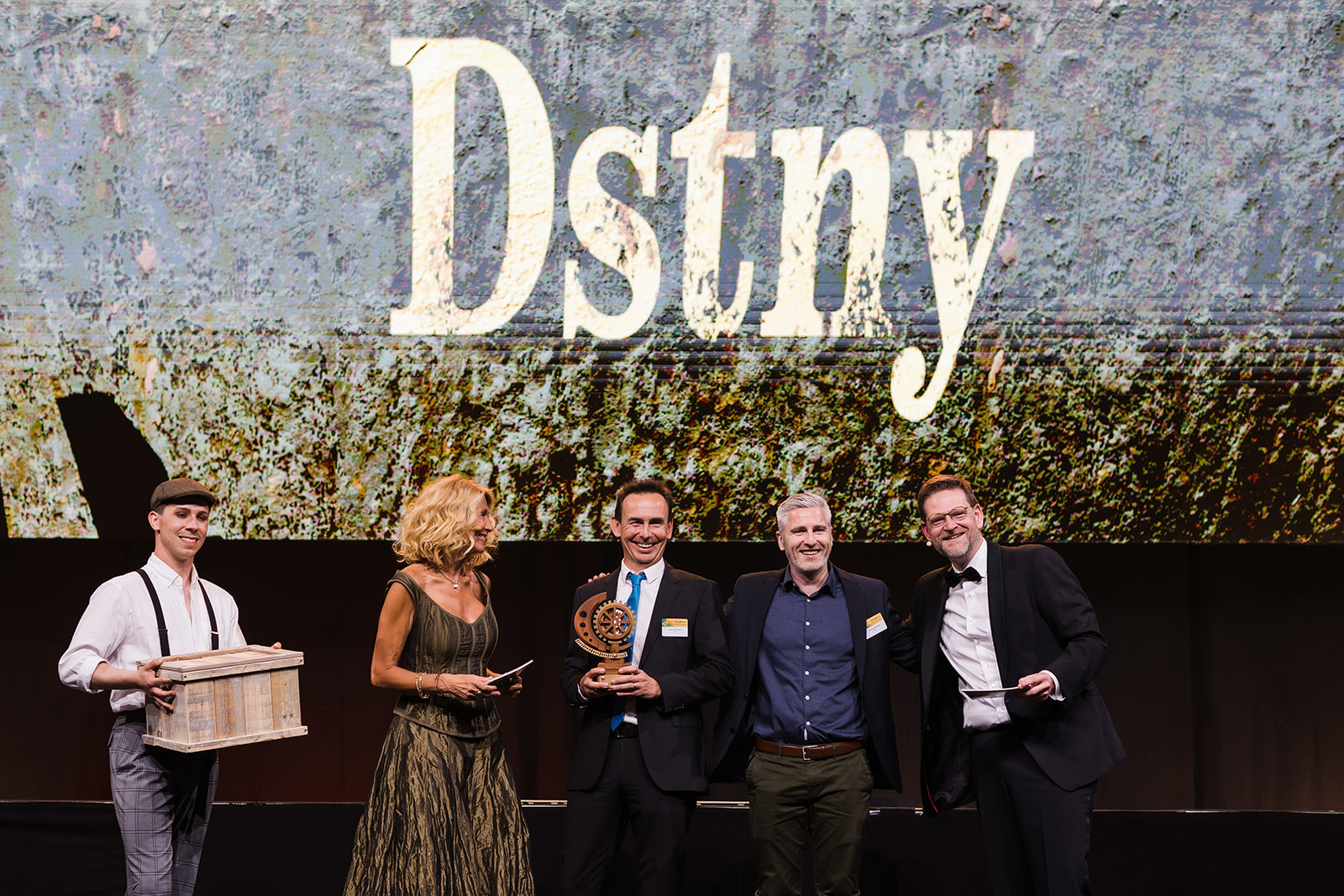 Despite the fierce competition, Dstny was declared the winner in the 'Communications Innovator of the Year' category for the second consecutive year. The expert jury expressed their admiration for Dstny's engineers, highlighting the company's consistent delivery of added value, which results in highly satisfied customers. This achievement deserves recognition. The other nominees in this category were Citymesh, Orange, Proximus, and Telenet Business.
Joachim Lauwers, Managing Director of Dstny Belgium: "Being awarded the prestigious 'Communications Innovator of the Year' award from DataNews for two consecutive years is a tremendous recognition. At Dstny we want to make business communication across various channels as easy as possible for employees and customers of both SMEs and large companies. Our motto is "Business Communications, today and tomorrow" and innovation plays a central role in this.