Business Communication,
Internet and Cybersecurity
Build your ideal SME bundle
Fixed Internet tailored to your SME
Reliable and fast internet via VDSL or fibre optics/fibre with 4G backup. You'll have fast internet with both, yet there are some differences. Fibre optics is a modern network via wafer-thin glass threads. It generally delivers higher speeds but is not yet available everywhere. VDSL uses the copper wire of the telephone network. We do the connectivity check for you.
Cybersecurity: protect your
business environment
Cybercriminals are getting smarter and more resourceful. That's why network security should be an essential part of every SME's IT strategy. Firewalls play an important role in this: they form barriers between the internet and the external network. Ensure the proper protection of access points like laptops, tablets and smartphones, which are often used at home or on the go.
Secure Mobile Workers
Protect your employees at home or on the go and across all devices
Complementary with cloud firewall and strong integration with Smartguard
Internet security (web/app) on all your devices, regardless of their nature or location
One policy for your offices, cloud servers and roaming devices
Insight into your internet traffic and co-management options
The benefits for your SME
Scalable and affordable
Your needs evolve with the number of users and new applications. We believe that technology should be scalable, just like our prices. We adapt easily. That way, you don't pay for capacity you don't use. But if you need extra capacity in the future, you can enjoy it right away.
Ask our team your questions, or use our configurator to build your ideal business communication, internet and cybersecurity bundle.
What our customers have to say
Dstny's Cloud Telephone Exchange didn't come a day late. Even during the lockdown in March, we remained available to our customers as if we were in the office. What's more, the pressure on our helpdesk has dropped noticeably.
System Administrator Farmad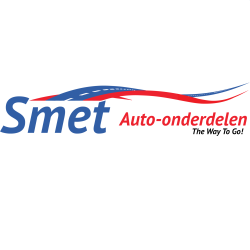 Thanks to Dstny, we are always available to our customers and we can guarantee them the quality of our services. Dstny is close to its customers so that we can be close to ours.
Manager Smet Auto-onderdelen