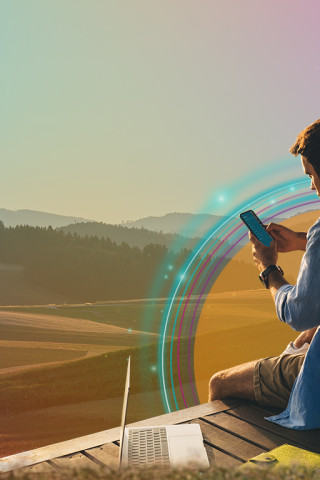 Trusted by over 6,000 companies
Communication and
collaboration made easy.
Whether you're in the office or on the road, it's vital for your business that you are easy to reach and that you can provide customers with the service they expect.  Through our interactive business communication tools, we bring employees and customers closer together. Our tools are mobile-first, cloud native, easy to use and continuously improved by our large team of talented developers across Europe
Secured connectivity
From a fixed or mobile internet connection to scalable network solutions: high-quality and secure connectivity has become essential to businesses today. 
Internet access is crucial for day-to-day operations, but companies working in the cloud or with multiple branches often need advanced connections too. Find out how to connect your organisation, locations and employees quickly and securely.
For SMEs and large companies
We offer a range of interactive communication tools and networking solutions suitable for all types of businesses. Our system's scalability, stability and integration capabilities mean that our services meet the needs of all businesses. From the small local bakery on the corner to large companies that want to connect with customers and colleagues around the world.
Dstny for large companies
Customisation for large or complex companies
Work more efficiently thanks to our analysis and optimisation of your business communication
Choose a secure combination of services, 100% customised
Enjoy our customer-centric approach 24/7
Together, we improve your organisation's communication and connectivity.
What our customers say...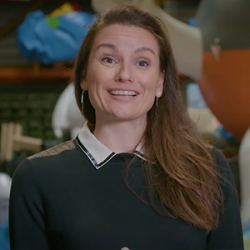 A Belgian company that says 'the sky is not the limit', which is how we think too, makes for a fantastic match between Dstny and X-treme Creations. For us, it is very important that we are also easily accessible for our international customers. In a very short time, we were operational thanks to Dstny.
General Manager X-treme Creations
A total solution for all communications. The great thing about working with Dstny? When you have a question or problem, that you feel like you are helped immediately.
Press & Promotion De Roma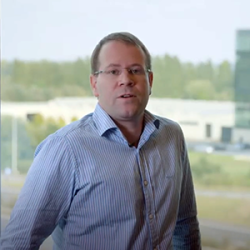 Safe communication totally focused on the customer. The migration of our network had to be completed within 4 weeks. Dstny was the only partner who could guarantee us this.
ICT Manager Allia Insurance